AZAMARA CLUB CRUISES ... IMMERSE YOURSELF COMPLETELY
Experience More with Azamara Club Cruises & United Cruises
Azamara Club Cruises has all the amenities you'd expect from a top luxury line: small boutique ships, elegant decor, and spacious staterooms. But what distinguishes Azamara Club Cruises from the rest is the importance placed on your time off the ship. On an Azamara Club Cruise, you won't only travel to incredible destinations all over the world - you'll get to spend more time soaking them in. Longer docking times, more overnight stays and unique night tours give you the opportunity to explore the other side of a city - its nightlife! Golfers can even book a special golf cruise to tee off in some of the most famous courses in the world without having to worry about rushing back to the ship. To dive even deeper into your destination, book a "cruisetour," which includes guided tours on land before or after your voyage.

After your adventures on land, you'll look forward to retreating to your Azamara Club Cruise ship, where an attentive staff is waiting to attend to your every need. With Azamara Club Cruises' inclusive pricing, you can put your wallet away once you step on board: complimentary wine, bottled water, sodas, specialty coffee and tea, 24-hour room service, self-service laundry, shuttle service in ports, and gratuities are all included. Suite guests even receive their own English butler! Take a complimentary yoga or Pilates class in the fitness center or book an invigorating treatment at the spa (try Acupuncture at Sea!). Or spend the day lounging by the pool and reading in the onboard library, The Drawing Room by Assouline.

At night, head to Discoveries Restaurant for classic international fare with open seating, so you can dine on your own time. For a more indulgent treat, pick one of the specialty restaurants instead: Prime C serves up steakhouse classics and Aqualina features gourmet Mediterranean cuisine. Grab a cocktail in the Looking Glass Lounge before trying your luck in Casino Luxe or catching a dance, music, or theatre show in Azamara Cabaret. When you sail with Azamara Club Cruises, you'll be completely immersed in every moment of your vacation, on board and off. Let Azamara Club Cruises and United Cruises take you away!

Immerse Yourself Completely

Experience more with longer stays, more overnights & night tours

Caribbean & Cuba Azamara Club Cruises
4 Night Key West & Havana

Departing from:

Miami, Florida

Ports of Call:

Key West, Florida
Havana, Cuba

10 Night Cuba Intensive

Departing from:

Miami, Florida

Ports of Call:

Key West, Florida
Havana, Cuba
George Town, Grand Cayman
Cienfuegos, Cuba
Santiago De Cuba, Cuba

10 Night Circle Cuba

Departing from:

Miami, Florida

Ports of Call:

Santiago De Cuba, Cuba
George Town, Grand Cayman
Cienfuegos, Cuba
Havana, Cuba

Europe Azamara Club Cruises
Take a 4-night jaunt to vibrant Morocco or spend 2 weeks crossing the Atlantic to the Canary Islands-the world is yours on a Europe Azamara Club Cruise. Stick to the Mediterranean to enjoy an authentic gelato on the seaside cliffs in Capri, Italy and grab some tapas in Seville, Spain. Navigate the maze of whitewashed houses in Mykonos, Greece and the colorful bazaars in Istanbul, Turkey. Or head north to Oslo, Norway for stunning views of the fjords. With longer port stays and more overnights, you'll have plenty of time to take in everything your favorite European cities have to offer.
9 Night Mediterranean Mosaic

Azamara Pursuit

–

New to fleet/refurbished!

Departing from:

Civitavecchia (Rome), Italy

Ports of Call:

Olbia, Sardinia, Italy
Bastia, Corsica
Livorno (Florence & Pisa), Italy
Monte Carlo, Monaco
Palma De Mallorca, Balearic Islands
Valencia, Spain
Barcelona, Spain

7 Night Adriatic Wonders

Departing from:

Venice, Italy

Ports of Call:

Ravenna, Italy
Hvar, Croatia
Kotor, Montenegro
Dubrovnik, Croatia
Koper, Slovenia

8 Night Greece Malta & Italy

Azamara Pursuit

–

New to fleet/refurbished!

Departing from:

Piraeus (Athens), Greece

Ports of Call:

Chania, Crete
Valletta, Malta
Siracusa, Sicily, Italy
Giardini Di Naxos (Taormina), Sicily, Italy
Amalfi, Italy
Sorrento, Italy
Civitavecchia (Rome), Italy

14 Night Western Pursuit

Azamara Pursuit

–

New to fleet/refurbished!

Departing from:

Barcelona, Spain

Ports of Call:

Gibraltar (U.K.)
Funchal, Madeira
Hamilton, Bermuda
Miami, Florida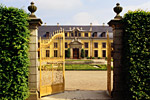 Departure Ports for Europe Azamara Club Cruises:

South America Azamara Club Cruises
15 Night New Year's Eve in Rio

Azamara Pursuit

–

New to fleet/refurbished!

Departing from:

Buenos Aires, Argentina

Ports of Call:

Montevideo, Uruguay
Santos (Sao Paulo), Brazil
Parati, Brazil
Buzios, Brazil
Rio De Janeiro, Brazil
Cruise Copacabana Beach, Brazil
Punta Del Este, Uruguay

21 Night South America Pursuit

Azamara Pursuit

–

New to fleet/refurbished!

Departing from:

Callao (Lima), Peru

Ports of Call:

General San Martin (Pisco), Peru
Antofagasta, Chile
Coquimbo (La Serena), Chile
Valparaiso (Santiago), Chile
Puerto Montt, Chile
Puerto Chacabuco, Chile
Cruise Chilean Fjords
Punta Arenas, Chile
Cruise Beagle Channel
Ushuaia, Tierra Del Fuego, Argentina
Port Stanley, Falkland Islands
Montevideo, Uruguay
Punta Del Este, Uruguay
Buenos Aires, Argentina

Panama Canal & Central America Azamara Club Cruises
11 Night Colombia Panama & Peru

Azamara Pursuit

–

New to fleet/refurbished!

Departing from:

Miami, Florida

Ports of Call:

Cartagena, Colombia
Panama Canal Full Transit
Fuerte Amador, Panama
Salaverry (Trujillo), Peru
Callao (Lima), Peru

Exotic Azamara Club Cruises
Looking to travel off the beaten path? Set sail with Azamara Club Cruises to exotic ports of call along the Suez Canal in Egypt, Southeast Asia and beyond. On voyages lasting from 8 to 16 nights, you'll go shopping in cosmopolitan Singapore, dive into the chaotic mélange of sights and sounds in Mumbai, India, and take in a pink sunset on the picture-perfect beaches of Phuket, Thailand. Spend a few nights in Ho Chi Minh City, Vietnam deciphering the dazzling mix of ancient pagodas and towering skyscrapers, or spend a day sampling local Indian food on the Andaman Islands in the Bay of Bengal. No matter where you go, one thing is for sure: you won't ever forget this cruise vacation!
Brochure price

$5,598

– Save up to 54%

10 Night Thailand & Vietnam

Departing from:

Singapore

Ports of Call:

Ko Samui (Koh Samui), Thailand
Klong Toey (Bangkok), Thailand
Ho Chi Minh City (Saigon), Vietnam

Brochure price

$5,138

– Save up to 50%

7 Night Arabian Gulf & Emirates

Departing from:

Dubai, U. A. E.

Ports of Call:

Abu Dhabi, U. A. E.
Sir Bani Yas Island, Abu Dhabi, U. A. E.
Manama, Bahrain
Doha, Qatar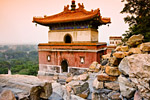 Departure Ports for Exotic Azamara Club Cruises:
About Azamara Club Cruises
Explore Azamara Club Cruise Ships:
Search Azamara Cruise Destinations
More Ways to Find Cruise Deals
Need Help? Call 1-800-811-3877
Terms & Conditions
Price is in miles per person based on two people staying in the same stateroom. Prices do not include government taxes and fees, airfare, or a non-refundable $24.99 processing fee per booking. All offers are for selected dates only, are subject to availability, are limited and apply to new bookings only. Your exact price depends on the time of the actual booking. Additional restrictions may apply. All prices and dates may not be available at the time of booking. Passengers receiving special rates based on residency or age will be required to show a government-issued form of identification (passport, or birth certificate and driver's license) at the pier to validate state of residency or age prior to boarding the cruise ship.. Fees or charges incurred after booking must be paid in money. Full Terms & Conditions. Best Price Guarantee restrictions and instructions apply; see our Best Price Guarantee Policy. For promotional offer terms and conditions, see offer description.
Award miles are per stateroom and are awarded to only one passenger per cruise booking. To qualify for extra award miles, simply book a balcony or suite, or pay for your cruise using your MileagePlus credit card through this Cruise Program. If you qualify, you could earn up to 7 award miles for every $1 paid toward the price of the cruise, excluding port charges, government taxes, onboard spending and fees. Offer is valid on new bookings only. Award miles are posted to member's account 6-8 weeks after the cruise has been completed. Cruises must be paid in U.S. currency.
Miles accrued, awards, and benefits issued are subject to change and are subject to the rules of the United MileagePlus program. Please allow 6-8 weeks for miles to post to your account. United may change the MileagePlus program including, but not limited to, rules, regulations, travel awards and special offers or terminate the MileagePlus program at any time and without notice. Bonus award miles, award miles and any other miles earned through non-flight activity do not count or qualify for Premier® status unless expressly stated otherwise. United and its subsidiaries, affiliates and agents are not responsible for any products and services of other participating companies and partners.
Taxes and fees related to award travel are the responsibility of the member. The accumulation of mileage or Premier status does not entitle members to any vested rights with respect to the program. United and MileagePlus are registered service marks. For complete details about the MileagePlus program, go to www.united.com.
Special requirements
If you or a guest is pregnant or traveling with an infant child, or if there is a need to communicate a request for special meals, medical conditions or physical challenges, we ask that you please call 800-596-5529. Cruise Specialists are available 24 hours a day, 7 days a week. We will do everything we can to meet your needs and answer all of your questions.
Minimum age requirements may apply.
Free upgrade!
Book an eligible stateroom on any qualifying sailing and receive a free upgrade! In some cases, you'll be upgraded to a more desirable location aboard your ship. In other instances, you'll be upgraded to a stateroom with extra space and/or a better view. It's also possible that you might receive all of these benefits. Select your sailing date to see which upgrades are available.
Request a Consultation
From booking to boarding and beyond, a personal concierge's expert knowledge can help guide you in planning the luxury cruise of your dreams.
Please fill out the form and a concierge will contact you.
1-800-811-3877 | 9am-9pm M-F, 9am-6pm Sat-Sun (EST)9AM to 9PM Monday through Friday, 9AM to 6PM Saturday through Sunday eastern standard time