UNIWORLD RIVER CRUISES...BOUTIQUE CRUISING AT ITS BEST
Discover True Luxury with Uniworld River Cruises & United Cruises
Choose a Uniworld River Cruise to travel to incredible destinations in Europe, Russia, Egypt, Vietnam, Cambodia, and China on 13 of the world's most beautiful rivers. Uniworld River Cruise's unique partnership with Red Carnation Hotels ensures that each ship is its very own luxury 5-star boutique hotel. Every aspect of the design, décor, fine art, priceless antiques, and deluxe amenities is carefully selected for the utmost style and comfort, from the full-service lobby to the only working fireplace on the rivers.

Uniworld River Cruise staterooms feature handcrafted Savoir® of England beds with fine linens, flat-screen satellite televisions, and breathtaking river views; many also include marble bathrooms and French balconies. Outside of your elegantly appointed stateroom, you can relax in the heated pool, unwind in the Jacuzzi, or sip a glass of wine in the lounge as postcard-worthy views pass you by on the way to your next destination. Pamper yourself at the Serenity Spa, or stay in shape at the state-of-the-art fitness center. Uniworld also provide complimentary bicycles and Nordic walking sticks to use in port.

Uniworld River Cruises has earned the coveted Top Dining award from Zagat® Cruise Lines Survey. Meals are inspired by the regions of your itinerary and prepared with the freshest ingredients, often brought onboard from local farmers markets. Uniworld's small ships provide a wealth of dining options: hit the buffet for an early-riser breakfast, snack on pastries at afternoon tea, eat lunch al fresco in the ocean breeze, and don your finest at the Captain's Farewell Dinner. Fine European wines, beer, and soft drinks are all complimentary.

When you cruise with Uniworld, you can expect an intimate atmosphere (the average capacity is just 130 guests), elegant personal touches, and attentive hoteliers who will quickly learn your preferences and anticipate your every need. Uniworld River Cruises delivers a unique "boutique cruising" vacation that must be experienced in all its luxury to be believed. And with United Cruises's unmatched value, your next luxury river cruise is now within reach.
Supremely Elegant River Cruises
Discover beautiful and unique destinations aboard stylish boutique ships

Europe Uniworld River Cruises
Spend a week to a month sailing through Europe's most gorgeous riverside cities on a Uniworld River Cruise to Europe. You'll visit a Bavarian village in Passau, Germany, marvel at the exquisite jewels at the Topkapi Palace in Istanbul, Turkey, and cruise past the nightlife of Budapest, Hungary under a starry sky. See the best of Van Gogh – not to mention Monet, Gauguin, Toulouse-Lautrec, and other greats – at The Van Gogh Museum in Amsterdam, Netherlands, or attend a classical concert featuring Mozart and Strauss in Vienna, Austria.
7 Night Rhine Holiday Markets

Departing from:

Cologne, Germany

Ports of Call:

Koblenz, Germany
Rudesheim, Germany
Mainz, Germany
Germersheim (Heidelberg), Germany
Kehl (Strasbourg), Germany
Basel, Switzerland

Sailing Dates:

November 2018
December 2018

7 Night Bordeaux - Vineyards & Chateaux

Departing from:

Bordeaux, France

Ports of Call:

Cadillac (Sauternes), France
Cruise Gironde Estuary
Pauillac, France
Blaye, France
Cruise Gironde Estuary
Libourne, France
Libourne (Saint Emilion), France
Libourne, France
Cruise Garonne River

Sailing Dates:

April 2018
May 2018
June 2018
July 2018
August 2018
September 2018
October 2018
November 2018

7 Night Castles Along The Rhine

Departing from:

Amsterdam, Netherlands

Ports of Call:

Cologne, Germany
Koblenz, Germany
Boppard, Germany
Cruise Rhine River
Rudesheim, Germany
Mannheim (Speyer), Germany
Kehl (Strasbourg), Germany
Breisach Am Rhine, Germany
Basel, Switzerland

Sailing Dates:

May 2018
June 2018
July 2018
August 2018
September 2018
October 2018
November 2018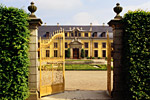 Departure Ports for Europe Uniworld River Cruises:

Russia Uniworld River Cruises
For an in-depth and unforgettable vacation experience, choose a Uniworld River Cruise to Russia. You'll spend several nights delving into the culture of Russia's must-see cities Moscow and St. Petersburg, but you'll also visit more provincial towns such as picturesque Uglich, one of Russia's oldest cities, and Yaroslavl, site of the Jazz Over Volga River festival. On Kizhi Island, you'll get the chance to explore Russia's unique open-air museum of wooden architecture, including famed UNESCO World Heritage Site Kizhi Pogost.
12 Night Imperial Waterways of Russia

Departing from:

St. Petersburg, Russian Federation

Ports of Call:

Cruise Lake Ladoga
Mandrogi, Russian Federation
Cruise Svir River
Kizhi Island, Russian Federation
Cruise Lake Onega
Goritsy, Russian Federaton
Cruise Lake Rybinsk
Yaroslavl, Russian Federation
Uglich, Russian Federation
Moscow, Russian Federation

Sailing Dates:

May 2018
June 2018
July 2018
August 2018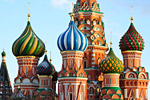 Departure Ports for Russia Uniworld River Cruises:

Asia Uniworld River Cruises
Explore the fascinating culture and cuisine of Asia aboard a Uniworld River Cruise. No matter where your journey takes you, you are guaranteed to vacation in comfort and elegance as you sample some of the world's most exciting cities. Catch a water puppet theater show on the lakeshore in Hanoi, Vietnam, or sit in an open-air café in Ho Chi Minh City to watch the bustling motorbikes and pedestrians whirl past. In Phnom Penh, Cambodia, visit the Silver Pagoda to feast your eyes on a life-size gold Buddha covered with 9,584 diamonds.
10 Night Highlights of China & the Yangtze

Departing from:

Hotel In Beijing

Ports of Call:

Flight From Beijing To Xian
Hotel In Xi'An
Flight From Xian To Chongqing
Chongqing, China
Cruise Yangtze River
Shibaozhai, China
Cruise Yangtze River
Tour Three Gorges Dam
Yichang, China
Flight From Yichang To Shanghai
Hotel In Shanghai
End Of Vacation

Sailing Dates:

May 2018
July 2018
August 2018
September 2018
October 2018

14 Night Timeless Wonders of Vietnam Cambodia & Mekong

Departing from:

Hotel In Hanoi

Ports of Call:

Flight From Hanoi To Siem Reap
Hotel In Siem Reap
Motorcoach Transfer Siem Reap To Kampong Cham
Kampong Cham, Cambodia
Wat Hanchey, Cambodia
Kampong Chhnang, Cambodia
Phnom Penh, Cambodia
Chau Doc, Vietnam
Sa Dec, Vietnam
Cai Be, Vietnam
My Tho, Vietnam
Motorcoach Transfer My Tho To Ho Chi Minh City
Hotel In Ho Chi Minh City
End Of Vacation

Sailing Dates:

September 2018
November 2018
December 2018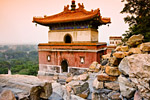 Departure Ports for Asia Uniworld River Cruises:
About Uniworld River Cruises
Explore Uniworld River Cruise Ships:
Search Uniworld River Cruise Destinations
More Ways to Find Cruise Deals
Need Help? Call 1-800-811-3877
Terms & Conditions
Price is in miles per person based on two people staying in the same stateroom. Prices do not include government taxes and fees, airfare, or a non-refundable $24.99 processing fee per booking. All offers are for selected dates only, are subject to availability, are limited and apply to new bookings only. Your exact price depends on the time of the actual booking. Additional restrictions may apply. All prices and dates may not be available at the time of booking. Passengers receiving special rates based on residency or age will be required to show a government-issued form of identification (passport, or birth certificate and driver's license) at the pier to validate state of residency or age prior to boarding the cruise ship.. Fees or charges incurred after booking must be paid in money.
Full Terms & Conditions
. Best Price Guarantee restrictions and instructions apply; see our
Best Price Guarantee Policy
. For promotional offer terms and conditions, see offer description.
Award miles are per stateroom and are awarded to only one passenger per cruise booking. To qualify for
extra award miles
, simply book a balcony or suite, or pay for your cruise using your MileagePlus credit card through this Cruise Program. If you qualify, you could earn up to 7 award miles for every $1 paid toward the price of the cruise, excluding port charges, government taxes, onboard spending and fees. Offer is valid on new bookings only. Award miles are posted to member's account 6-8 weeks after the cruise has been completed. Cruises must be paid in U.S. currency.
Miles accrued, awards, and benefits issued are subject to change and are subject to the rules of the United MileagePlus program. Please allow 6-8 weeks for miles to post to your account. United may change the MileagePlus program including, but not limited to, rules, regulations, travel awards and special offers or terminate the MileagePlus program at any time and without notice. Bonus award miles, award miles and any other miles earned through non-flight activity do not count or qualify for Premier® status unless expressly stated otherwise. United and its subsidiaries, affiliates and agents are not responsible for any products and services of other participating companies and partners.
Taxes and fees related to award travel are the responsibility of the member. The accumulation of mileage or Premier status does not entitle members to any vested rights with respect to the program. United and MileagePlus are registered service marks. For complete details about the MileagePlus program, go to
www.united.com
.

Special requirements
If you or a guest is pregnant or traveling with an infant child, or if there is a need to communicate a request for special meals, medical conditions or physical challenges, we ask that you please call 800-596-5529. Cruise Specialists are available 24 hours a day, 7 days a week. We will do everything we can to meet your needs and answer all of your questions.

Minimum age requirements may apply.
Free upgrade!
Book an eligible stateroom on any qualifying sailing and receive a free upgrade! In some cases, you'll be upgraded to a more desirable location aboard your ship. In other instances, you'll be upgraded to a stateroom with extra space and/or a better view. It's also possible that you might receive all of these benefits. Select your sailing date to see which upgrades are available.
Request a Consultation
From booking to boarding and beyond, a personal concierge's expert knowledge can help guide you in planning the luxury cruise of your dreams.
Please fill out the form and a concierge will contact you.
1-800-811-3877 | 9am-9pm M-F, 9am-6pm Sat-Sun (EST)9AM to 9PM Monday through Friday, 9AM to 6PM Saturday through Sunday eastern standard time