CRYSTAL CRUISES...PROVIDING THE FINEST LUXURY CRUISE EXPERIENCE!
See Crystal Cruises Ships + Our Great Offers
Capture the true essence of a luxury vacation with United Cruises when you sail away on an unforgettable journey on a Crystal cruise. Discover an exceptional level of comfort and quality, as you witness the sea in its truest light on your way to destinations all over the world aboard the Crystal Symphony or the Crystal Serenity, two of the highest rated luxury cruise ships in the world. Onboard you'll revel in experiences filled with peace and tranquility including learning to play the piano from hands-on instruction delivered by Certified Yamaha teachers, to manifesting your inner spirit with yoga, Pilates and chi-balancing classes. The Fend-Shui inspired Crystal Spa provides products by Elemis and La Therapie available to all who experience the joys of being pampered, luxury-style, with Crystal.

And for the more "on the go" travelers, Crystal Cruises offers a diverse collection of the most active pursuits of exploration on any ship. Practice your swing on the driving range or on the putting greens while you take advantage of complimentary golf clinics headed by PGA pros lodging on the ship.

Dining with Crystal offers a memorable experience filled with exceptional service, coupled with three distinct options to choose from in the refined Crystal Dining Room.

Onshore, the opportunities are limitless. From African safaris, to scuba diving expeditions on the ocean floors of the Caribbean, or the never-ending, mystifying icy expanse of Antarctica, whatever your desires be, Crystal Cruises will take you there.

United Cruises is committed to delivering a remarkable experience, both onboard and ashore, to luxury cruisers who wish to sail in ecstasy to the most desired destinations nestled around the world with Crystal Cruises.
Luxury Cruises for Less
Experience high-end accommodations at sea, plus 5-star amenities

Caribbean & Mexico Crystal Cruises
Revel in soothing trade winds, the warm spray of turquoise blue ocean waters and a haven of beauty and tranquility when you make way for the Caribbean on a Crystal cruise ship. Discover the allure of the glistening bays and mountainous green hills of St. Thomas, or sail to the British abounding island of St. Lucia and experience the charm, culture, and plush landscapes stretching across the shimmering blue waters of the tropics. Visit Lord Nelson's statue and the original Trafalgar Square on the island of Barbados, or head to its luxurious coast where you'll unwind on its sun-filled beaches blanketed by the warm, balmy breeze of the Atlantic.
Brochure price

$3,423

– Save up to 46%

6 Night Crystal Impressions - Crystal Getaway

Crystal Serenity

–

Customer Favorite!

Departing from:

Bridgetown, Barbados

Ports of Call:

Terre-De-Haut, Iles Des Saintes, Guadeloupe
San Juan, Puerto Rico
Charleston, South Carolina

11 Night Carribbean Serenade

Departing from:

Colon, Panama

Ports of Call:

Cartagena, Colombia
Santa Marta, Colombia
Oranjestad, Aruba
Gustavia, St. Barts
Key West, Florida
Ft. Lauderdale (Port Everglades), Florida

7 Night West Indies Yachting Explorer

Departing from:

Marigot, Saint Martin

Ports of Call:

Sandy Ground, Anguilla
Saba, Netherlands Special Municipality
Falmouth, Antigua
Coconut Grove, Nevis
Gustavia, St. Barts
Orient Bay, Saint Martin

Sailing Dates:

January 2018
February 2018
March 2018
April 2018
November 2018
December 2018

7 Night British Virgin Islands & Saint Barts Yachting Escape

Departing from:

Marigot, Saint Martin

Ports of Call:

Gustavia, St. Barts
Anegada Island, B.V.I.
Scrub Island, B.V.I.
Jost Van Dyke, B.V.I.
Great Harbour, Jost Van Dyke, B.V.I.
Salt Island, B.V.I.
Road Town, Tortola, B.V.I.
Peter Island, B.V.I.
The Indians, B.V.I.
Virgin Gorda, B.V.I.
Gorda Sound, B.V.I.

Sailing Dates:

January 2018
February 2018
March 2018

11 Night Crystal Yachting Christmas

Departing from:

Marigot, Saint Martin

Ports of Call:

Basseterre, St. Kitts
South Friars Bay, St. Kitts
Deshaies, Guadeloupe
Plymouth, Montserrat
Little Bay, Montserrat
Rendezvous Bay, Montserrat
Falmouth, Antigua
Coconut Grove, Nevis
Saba, Netherlands Special Municipality
Gustavia, St. Barts
Sandy Ground, Anguilla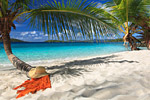 Departure Ports for Caribbean & Mexico Crystal Cruises:

Northern Europe Crystal Cruises
10 Night Tapas & Truffles

Crystal Serenity

–

Customer Favorite!

Departing from:

Marseille (Provence), France

Ports of Call:

Barcelona, Spain
Cruise Mediterranean Sea
Gibraltar (U.K.)
Lisbon, Portugal
Oporto, Portugal
Cruise Bay Of Biscay
Honfleur, France
Cherbourg, France
Guernsey, Channel Islands
London, England

12 Night Museum Medley

Crystal Serenity

–

Customer Favorite!

Departing from:

Dover (London), England

Ports of Call:

Amsterdam, Netherlands
Copenhagen, Denmark
Helsinki, Finland
St. Petersburg, Russian Federation
Tallinn, Estonia
Stockholm, Sweden

Canada / New England Crystal Cruises
10 Night Fall's Grandeur

Departing from:

New York, New York

Ports of Call:

Newport, Rhode Island
Boston, Massachusetts
Bar Harbor, Maine
Saint John (Bay Of Fundy), New Brunswick
Halifax, Nova Scotia
Cruise Gulf Of St. Lawrence
Cruise Saguenay River
Quebec City, Quebec
Montreal, Quebec

South Pacific Crystal Cruises
14 Night Wonders of Western Australia

Departing from:

Republic Of Mauritius

Ports of Call:

Cruise Indian Ocean
Broome, Australia
Cruise Australia Coast
Geraldton, Australia
Fremantle (Perth), Australia

South America Crystal Cruises
24 Night Amazon Discovery

Departing from:

Ft. Lauderdale (Port Everglades), Florida

Ports of Call:

Bimini, Bahamas
St. Barts (St. Barthelemy), French West Indies
Terre-De-Haut, Iles Des Saintes, Guadeloupe
Kingstown, St. Vincent
Devils Island, French Guiana
Macapa (Amazon River), Brazil
Santarem (Amazon River), Brazil
Parintins (Amazon River), Brazil
Manaus (Amazon River), Brazil
Boca Da Valeria (Amazon River), Brazil
Cruise Amazon River
Scarborough, Tobago
San Juan, Puerto Rico

Alaska Crystal Cruises
7 Night Alaska and the Yukon

Departing from:

Whittier (Anchorage), Alaska

Ports of Call:

Cruise Hubbard Glacier
Sitka, Alaska
Juneau, Alaska
Skagway, Alaska
Ketchikan, Alaska
Cruise Inside Passage, Alaska
Vancouver (Ballantyne Pier), Canada

Hawaii Crystal Cruises
16 Night Hawaii Sojourn

Departing from:

San Francisco, California

Ports of Call:

Cruise Pacific Ocean
Honolulu, Oahu, Hawaii
Lahaina, Maui, Hawaii
Hilo, Hawaii
Kailua-Kona, Hawaii
Cruise Pacific Ocean
Ensenada, Mexico
Explore Crystal Cruise Ships:
Search Crystal Cruise Destinations
More Ways to Find Cruise Deals
Need Help? Call 1-800-811-3877
Terms & Conditions
Price is in miles per person based on two people staying in the same stateroom. Prices do not include government taxes and fees, airfare, or a non-refundable $24.99 processing fee per booking. All offers are for selected dates only, are subject to availability, are limited and apply to new bookings only. Your exact price depends on the time of the actual booking. Additional restrictions may apply. All prices and dates may not be available at the time of booking. Passengers receiving special rates based on residency or age will be required to show a government-issued form of identification (passport, or birth certificate and driver's license) at the pier to validate state of residency or age prior to boarding the cruise ship.. Fees or charges incurred after booking must be paid in money.
Full Terms & Conditions
. Best Price Guarantee restrictions and instructions apply; see our
Best Price Guarantee Policy
. For promotional offer terms and conditions, see offer description.
Award miles are per stateroom and are awarded to only one passenger per cruise booking. To qualify for
extra award miles
, simply book a balcony or suite, or pay for your cruise using your MileagePlus credit card through this Cruise Program. If you qualify, you could earn up to 7 award miles for every $1 paid toward the price of the cruise, excluding port charges, government taxes, onboard spending and fees. Offer is valid on new bookings only. Award miles are posted to member's account 6-8 weeks after the cruise has been completed. Cruises must be paid in U.S. currency.
Miles accrued, awards, and benefits issued are subject to change and are subject to the rules of the United MileagePlus program. Please allow 6-8 weeks for miles to post to your account. United may change the MileagePlus program including, but not limited to, rules, regulations, travel awards and special offers or terminate the MileagePlus program at any time and without notice. Bonus award miles, award miles and any other miles earned through non-flight activity do not count or qualify for Premier® status unless expressly stated otherwise. United and its subsidiaries, affiliates and agents are not responsible for any products and services of other participating companies and partners.
Taxes and fees related to award travel are the responsibility of the member. The accumulation of mileage or Premier status does not entitle members to any vested rights with respect to the program. United and MileagePlus are registered service marks. For complete details about the MileagePlus program, go to
www.united.com
.

Special requirements
If you or a guest is pregnant or traveling with an infant child, or if there is a need to communicate a request for special meals, medical conditions or physical challenges, we ask that you please call 800-596-5529. Cruise Specialists are available 24 hours a day, 7 days a week. We will do everything we can to meet your needs and answer all of your questions.

Minimum age requirements may apply.
Free upgrade!
Book an eligible stateroom on any qualifying sailing and receive a free upgrade! In some cases, you'll be upgraded to a more desirable location aboard your ship. In other instances, you'll be upgraded to a stateroom with extra space and/or a better view. It's also possible that you might receive all of these benefits. Select your sailing date to see which upgrades are available.
Request a Consultation
From booking to boarding and beyond, a personal concierge's expert knowledge can help guide you in planning the luxury cruise of your dreams.
Please fill out the form and a concierge will contact you.
1-800-811-3877 | 9am-9pm M-F, 9am-6pm Sat-Sun (EST)9AM to 9PM Monday through Friday, 9AM to 6PM Saturday through Sunday eastern standard time